About Boondoggle
Boondoggle Media (formerly Boondoggle Films) is a boutique media production firm founded in 2004 in New York City. Over the years we have produced a wide variety of award winning commercials, documentary films, and digital media content. We are passionate about our work, and choose our projects carefully. Having worked on a broad array of subjects with a widely diverse group of partners, we most commonly find ourselves in the arts, news, and software/technology communities.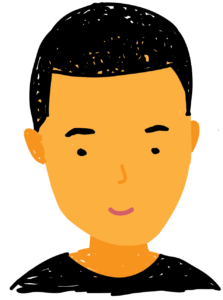 Lerone D. Wilson is an award-winning filmmaker, technologist, and software developer. Holding a B.F.A from New York University's Kanbar Institute of Film & Television, and an M.S. in Journalism from the Columbia University Graduate School of Journalism where he was a Joseph Pulitzer III Fellow, he is well trained in non-fiction information gathering and storytelling.
Wilson has produced and directed several documentaries for PBS and public television including Colored Frames – A Visual Art Documentary; Startup America; Concert for Newtown (Bill Moyers Special); and No Child Left Behind. He was the co-editor and developer of Blackline, a critically-acclaimed interactive magazine (the first to run on HTML5) and has worked as a consultant for several software companies including Google, Microsoft, Glitch, Stack Overflow, Trello, and Veson Nautical.
Producer, Untitled Documentary Project
Andrea Mustain is a Brooklyn-based producer, journalist, and editor specializing in science, business, and technology. She works in both radio and video, and has produced content for WNYC, Marketplace, PRX, and PBS, among others. Her written work appears in print-based publications and websites, from Scientific American to the Christian Science Monitor. Andrea has a B.S. from Northwestern University, and an M.S. from the Columbia Graduate School of Journalism, where she also taught.
She currently serves as the host and executive producer of Raw Data, a STEM podcast focusing on how information becomes power, produced by PRX and the Sloan Foundation.
Associate Producer, Cinematographer, Editor, Untitled Documentary Project
Based in Boston, and having earned a B.F.A. in Film & TV Production from NYU Tisch, Evan is a maker of images and content for documentaries, narrative, branded pieces, and music videos. Evan has served as an editor and colorist on WNET/PBS' Startup America series, as well as serving as series editor on PBS WORLD's AfroPop and WGBH's High School Quiz Show.
Additionally, he's edited projects for HBO, ESPN, Showtime, NBC, Travel Channel, Nat Geo, Epix, Food Network, Discovery Channel, and commercials for Hasbro, Staples, CVS, GE, Columbia, Bank of America, Toyota.